about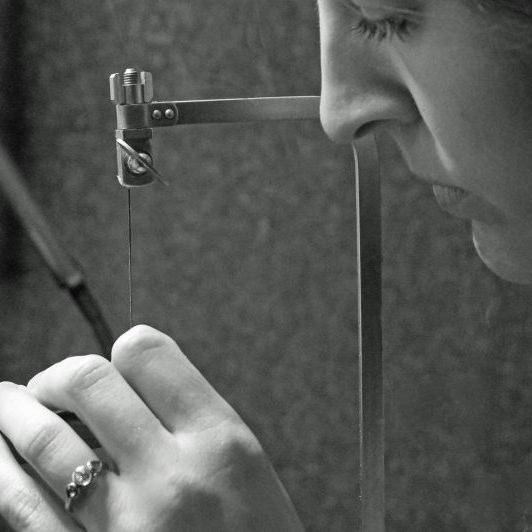 What is involved?
To make this years 'unusual' Christmas shopping a more simple and enjoyable experience, you can shop from the comfort of your own home via a Virtual Viewing. Request a viewing to see the pieces of jewellery alongside each other and modelled to see what they look like worn.
Viewings available via Zoom, Skype and Whatsapp video, simply email via the link above to book a time slot to suit you.
---
Park Road Jewellery is the home of British jewellery designer Michelle Sawbridge-Praties. Michelle designs statement jewellery with a luxurious feel from her home studio in historic Stony Stratford.
Taking inspiration from nature and strong natural forms, results in a signature style that is minimalist and sophisticated. Each piece of Park Road Jewellery is lovingly crafted from initial sketch to workbench.
Park Road Jewellery hopes to call to the non-conformist in all of us. You wont see the latest trends or fads here but instead you will find refined objects that endure the test of time through simplicity and beautiful craftsmanship.