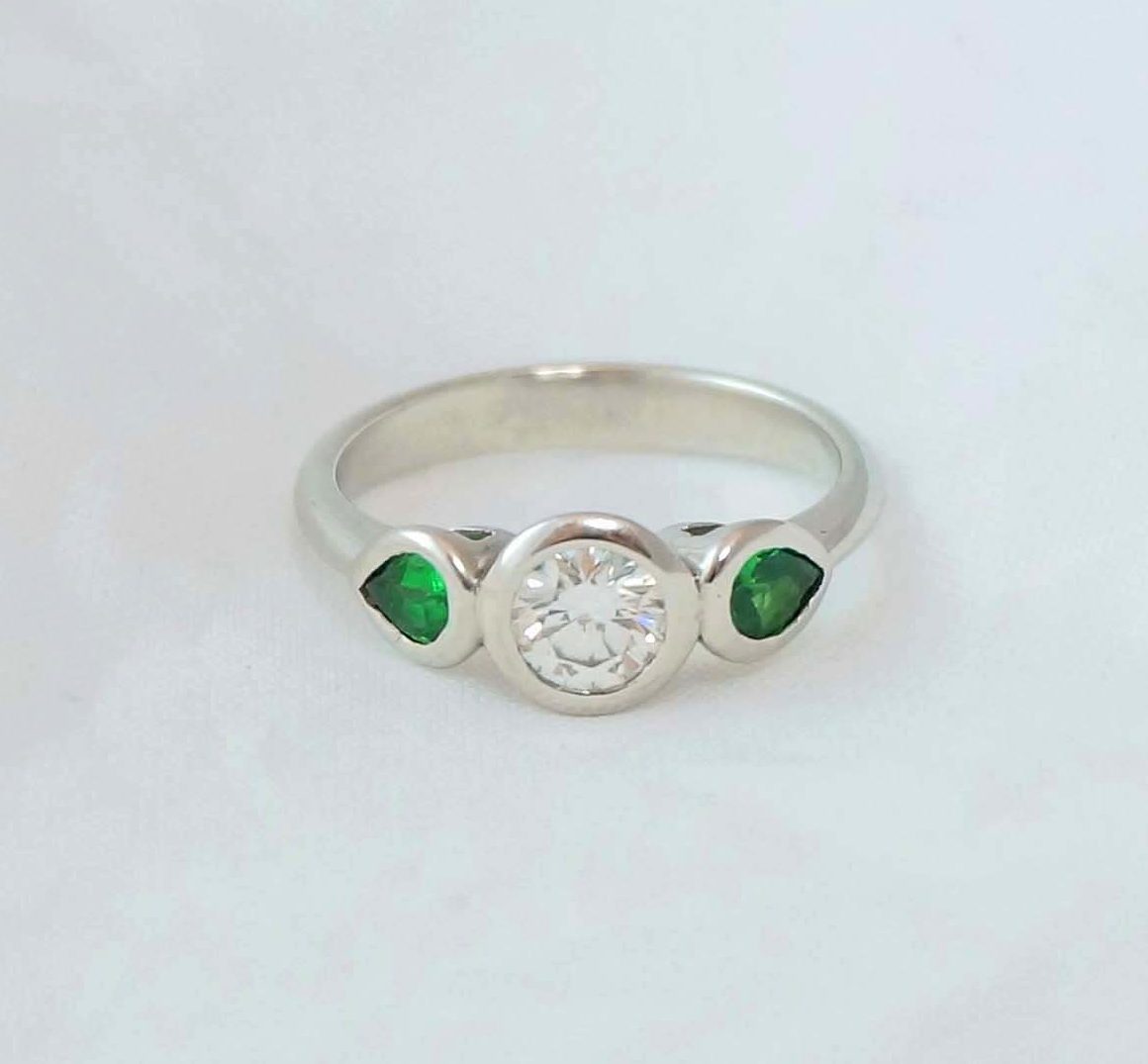 Start your bespoke journey with Michelle at park road jewellery, with a no obligation initial consultation. Via email, telephone or arrange a face to face meeting.
Do you have the beginnings of an idea, an exact design in mind? Perhaps your fiance wants to design the ring? Whatever your choices, we have a perfect solution for you.
With a wealth of technical goldsmithing experience, together we can create the perfect ring to last a life time.
Are you looking for a traditional or modern design?
Strength of platinum?
Warmth of rose gold?
Longevity of diamonds?
Allure of precious gemstones?
After learning more about what you are looking for in a dream ring, we can select the perfect gemstone and precious metal to suit your needs and lifestyle.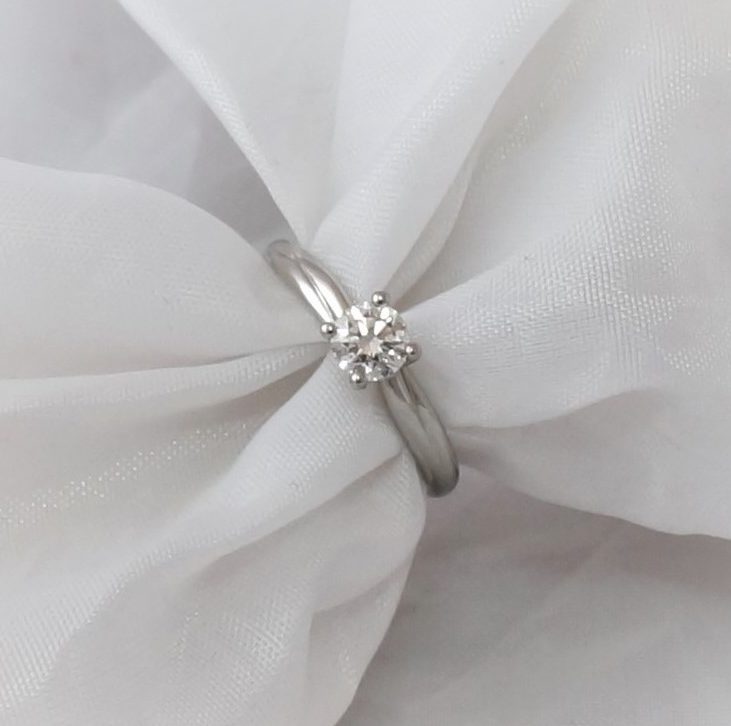 How the bespoke process works;
-Initial consultation
-Review of design sketches
-Confirmation of final design and specifications
-Jewellery creation begins
-Completion of piece and collection or courier delivery
Visit our TESTIMONIALS page.
Are you looking for a simple band to compliment an existing ring? How about a matching design across both rings? Michelle at the Park Road Jewellery workshop can handcraft the perfect wedding rings for you.
How about something a little extra? Have diamonds & precious gemstones set into the surface, Textured design or finish that is as individual as you are?
Do you have an engagement ring that needs to have a shaped band created to fit alongside it? We can design and handcraft a ring to fit perfectly.
The joy of bespoke jewellery is that you have complete control over the design, and you will have a treasured piece that is completely one of a kind.
Inspired by a holiday of a lifetime, a favourite gemstone, or an anniversary or lifetime milestone, commemorate and celebrate with an heirloom piece of jewellery.
From a simple pair of silver stud earrings that appeal to her favourite animal or hobby, to a luscious gold gemstone necklace. Michelle can create the perfect piece for you to suit any price range.
Start designing a piece of jewellery today that will be a cherished gift.
Do you have a selection of heirloom jewels, or perhaps a collection of pieces that you just no longer wear?
Why not breathe new life into them and discuss with Michelle how to redesign them into something that suits your own style?
Silver and gold can be melted down and completely transformed into new and exciting pieces of one of a kind jewellery. Diamonds and other hard gemstones can also be re set and re used.
Email Michelle today to discuss the design possibilities.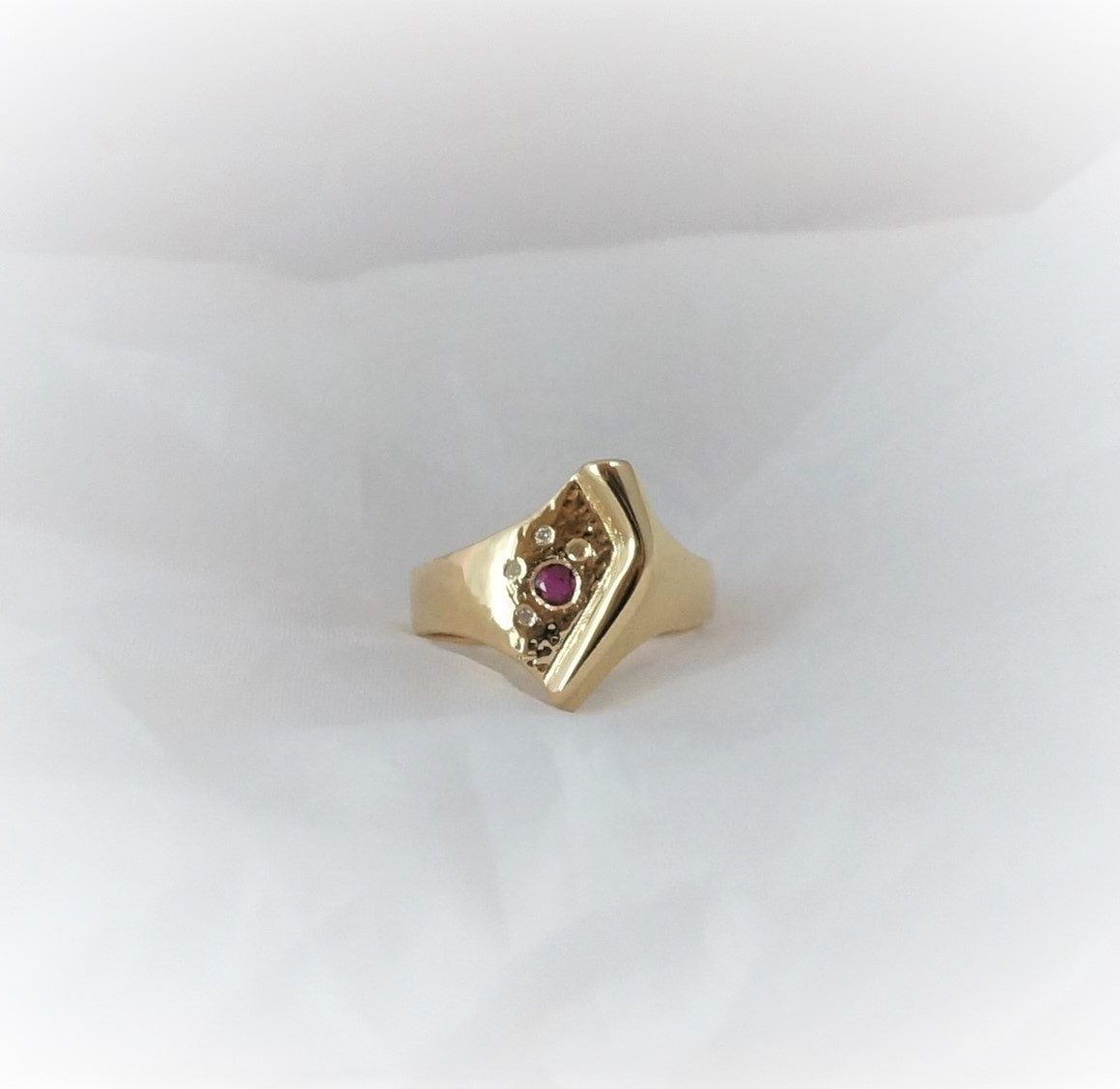 Our furry and feathered friends are such a part of the family now, why not immortalise them in a piece of jewellery?
Michelle can work from images of the pet, to capture the animals individual look and personality.
Creating something truly one of a kind.
We can keep the design very minimalist, or incorporate lots of detail, you have control over the design process.
Why not surprise a loved one or friend with a special piece of jewellery inspired by their loyal companion.
View some previous projects.
Do you have a mountain peak or landscape which is meaningful to you? Have your own bespoke mountain pendant made in the Park Road Jewellery Workshop.
To complete the pendant, a date, Initials or Grid reference can be embossed around the edge. Making it special and unique.
An incredible one of a kind pendant for yourself to commemorate memories and moments. This pendant also makes the most wonderful and thoughtful gift for someone special to you.
The pendant can also be symbolic of a personal challenge, a meaningful gift for someone who has triumphed over their own individual challenges in life.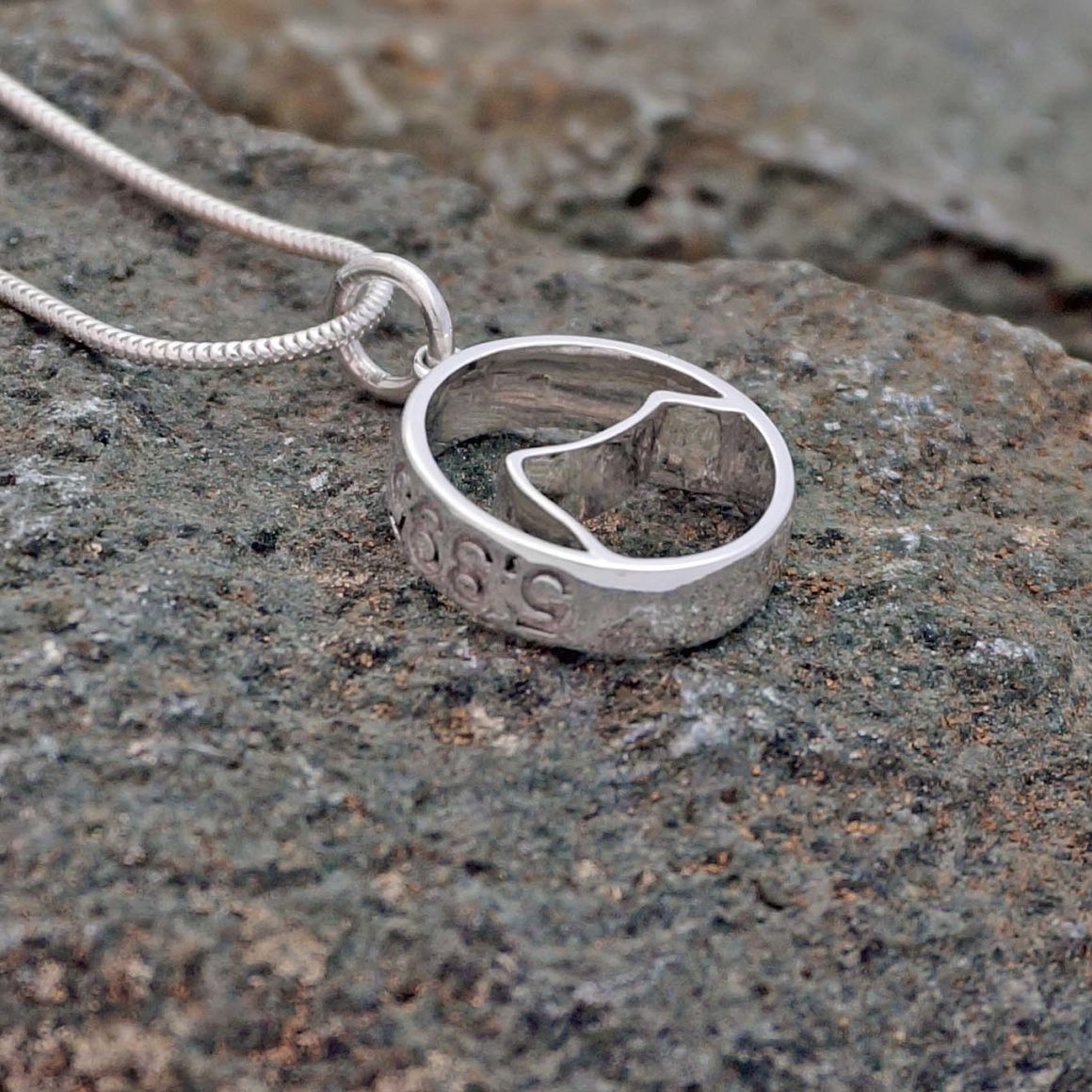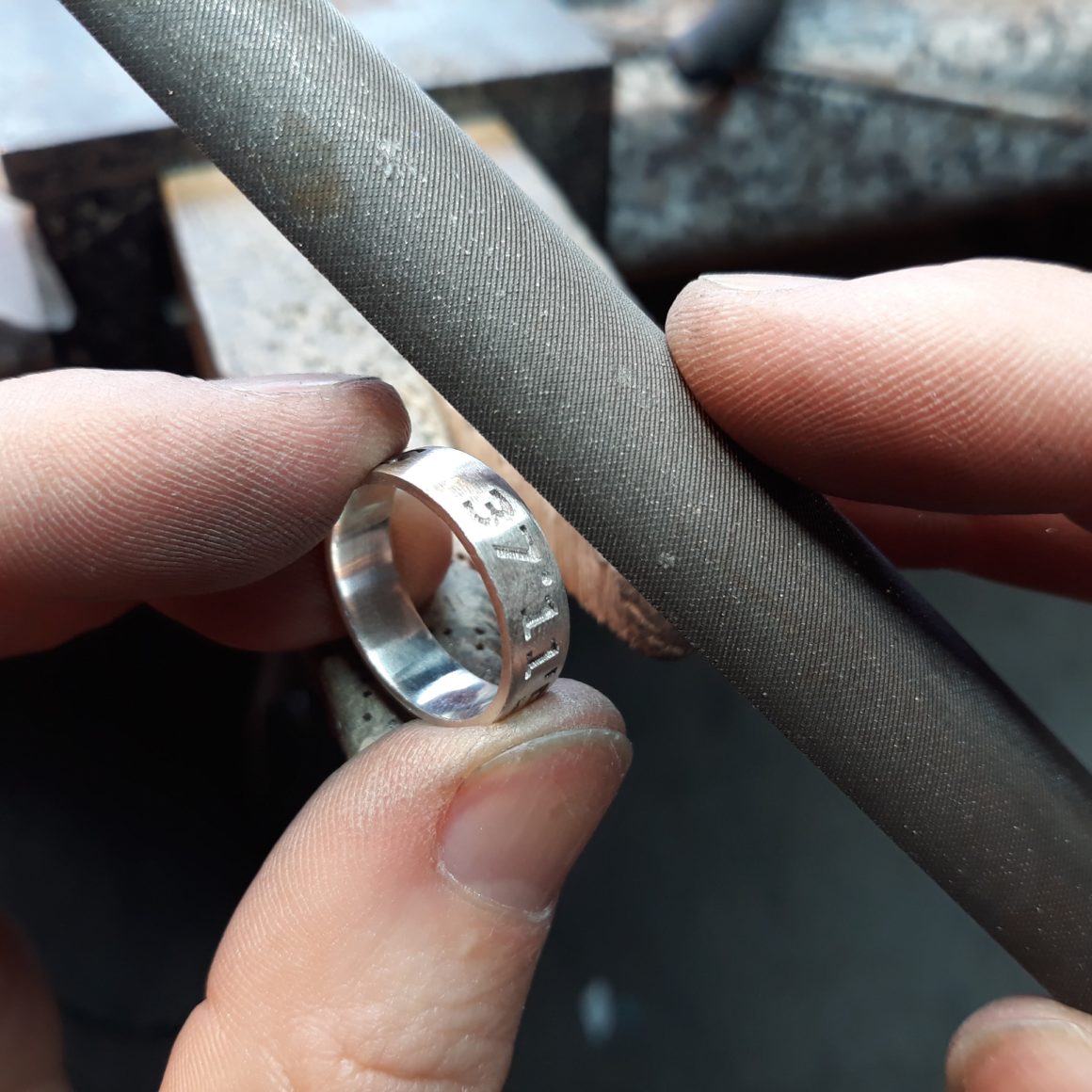 The Process
To order your bespoke mountain pendant, follow these simple steps;
1. Email Michelle with the name of the mountain peak that you would like made.
2. Michelle will sketch the design for your pendant and email you a final image.
3. Once you are happy with the design and payment has been received, your design will be handcrafted in the Peak Jewellery workshop.
4. You can expect to receive your personalized bespoke mountain pendant between 3 – 6 weeks after your payment has been confirmed. Upon completion, an email will be sent to you confirming dispatch with the parcels tracking number