Welcome to the July edition of the Park Road Jewellery newsletter!
The workshop is on full steam ahead mode with commissions, which is so exciting, I cannot wait to share with you the latest one of a kind makes, once they have been gifted.
It is really interesting to see how my making time has changed over the last crazy year. Now 90% of my time is spent on one of a kind pieces, compared to previous years, when at this time I would usually be releasing new ranges of jewellery that I have designed. I'm hoping that instead I will have this done by the Autumn. Meanwhile it is so thrilling to be involved in clients special projects such as engagement rings and anniversary projects. Watch this space for the future reveals!
---
New from the workshop
Luckily there is one recent bespoke project that I can share, that is completed. Below is a Sterling Silver gents Cuff bangle.
As is typical with cuffs they experience a lot of wear and tear through the centre of the piece, due to the opening and closing movement when putting it on your wrist. This cuff had completely broken in two pieces and unfortunately in transit through the postal service to my workshop, the parcel was ripped and one side of the cuff was lost.
I had one piece to work with and a photograph of part of the other side. So to complete the piece I discussed with the client the other Navajo symbols he wanted on the replacement side and began making!
The piece is made from two layers, the top layer with the symbols that have been cut out by hand and then welded onto the base layer, which was then oxidised black to make the symbols stand out.
The client was really pleased with the result and I was so happy to be able to make the special piece of jewellery wearable again.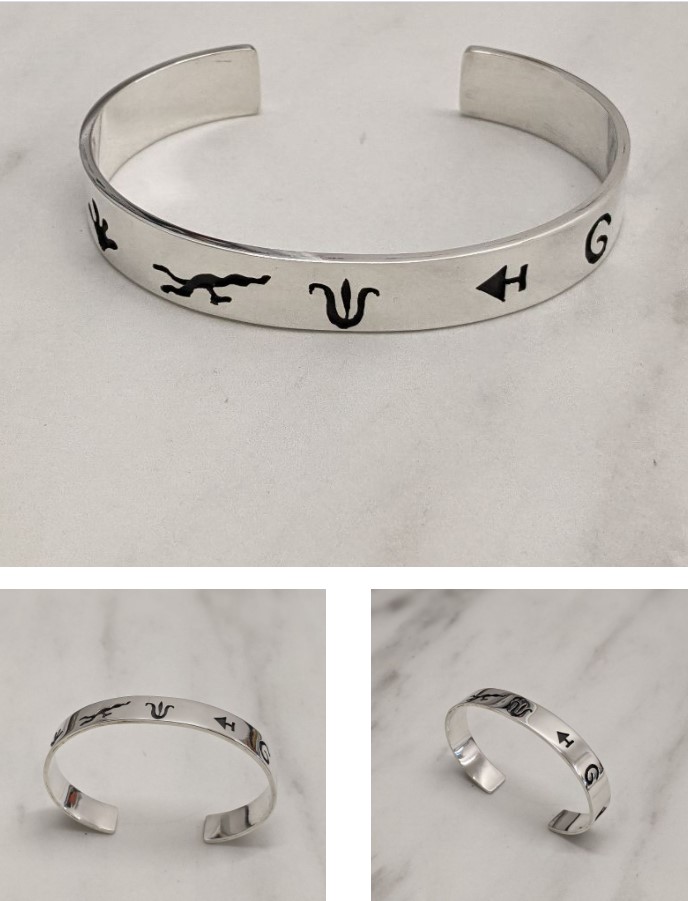 ---
New tools in action
Those of you who read last months newsletter would have seen the exciting new tools in the workshop, such as the rolling mill, and melting and casting equipment.
I have been beavering away and the mill is now finally refurbished and almost back working 100%. Just a final few tweaks needed.
The non glamourous side of jewellery making! Grease covered and taking apart machinery.
---
Recycling your unworn jewellery
Do you have jewellery sat unworn in your jewellery box?
Is it broken or not the style you like anymore?
Transform it into your dream piece of jewellery by recycling the gold into something completely new!
At Park Road Jewellery I can take your ideas, or we can design something together and reuse your current unworn jewellery.
Email me today to discuss your dream jewellery!
---
The Jewellery Spotlight,
Jewels for July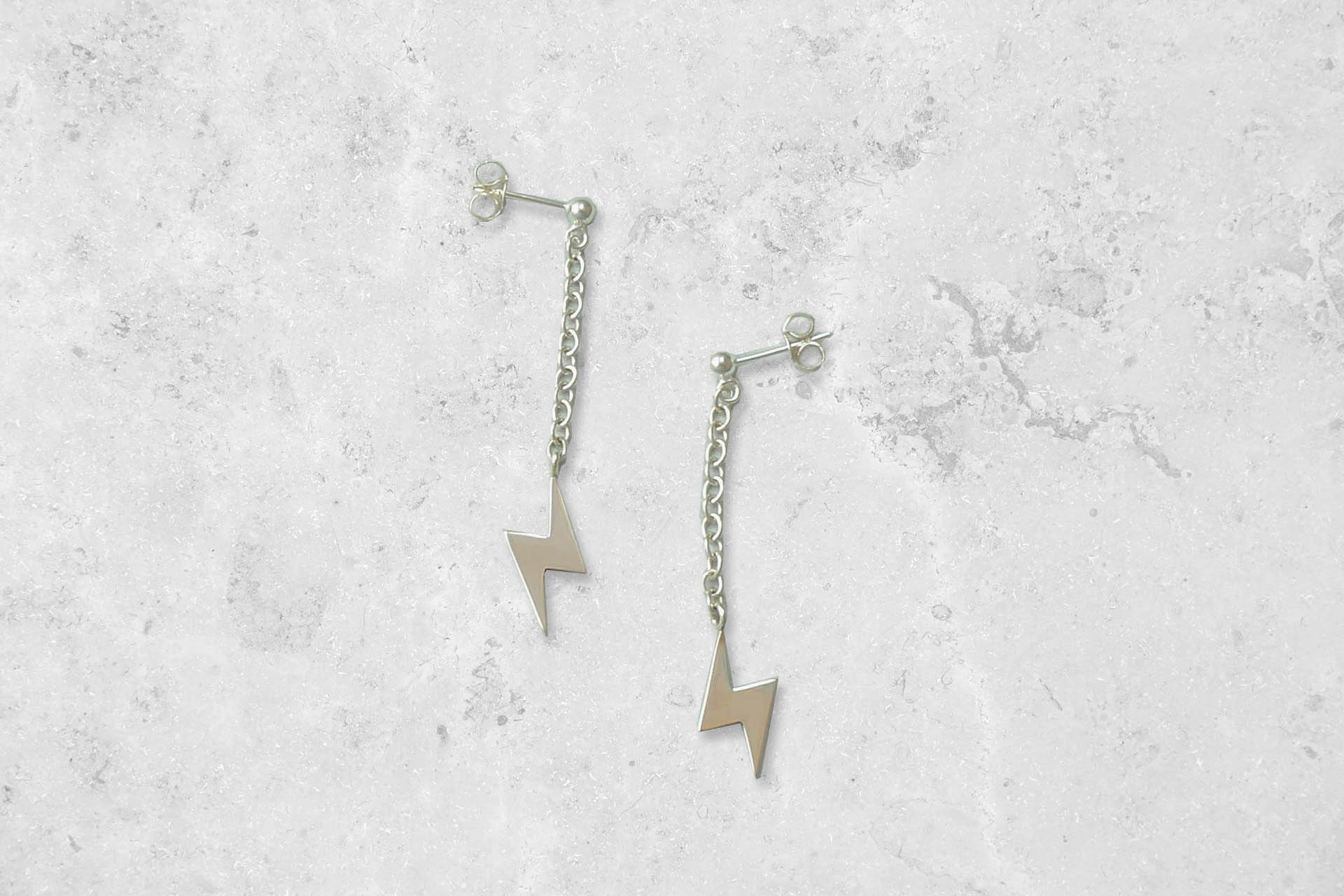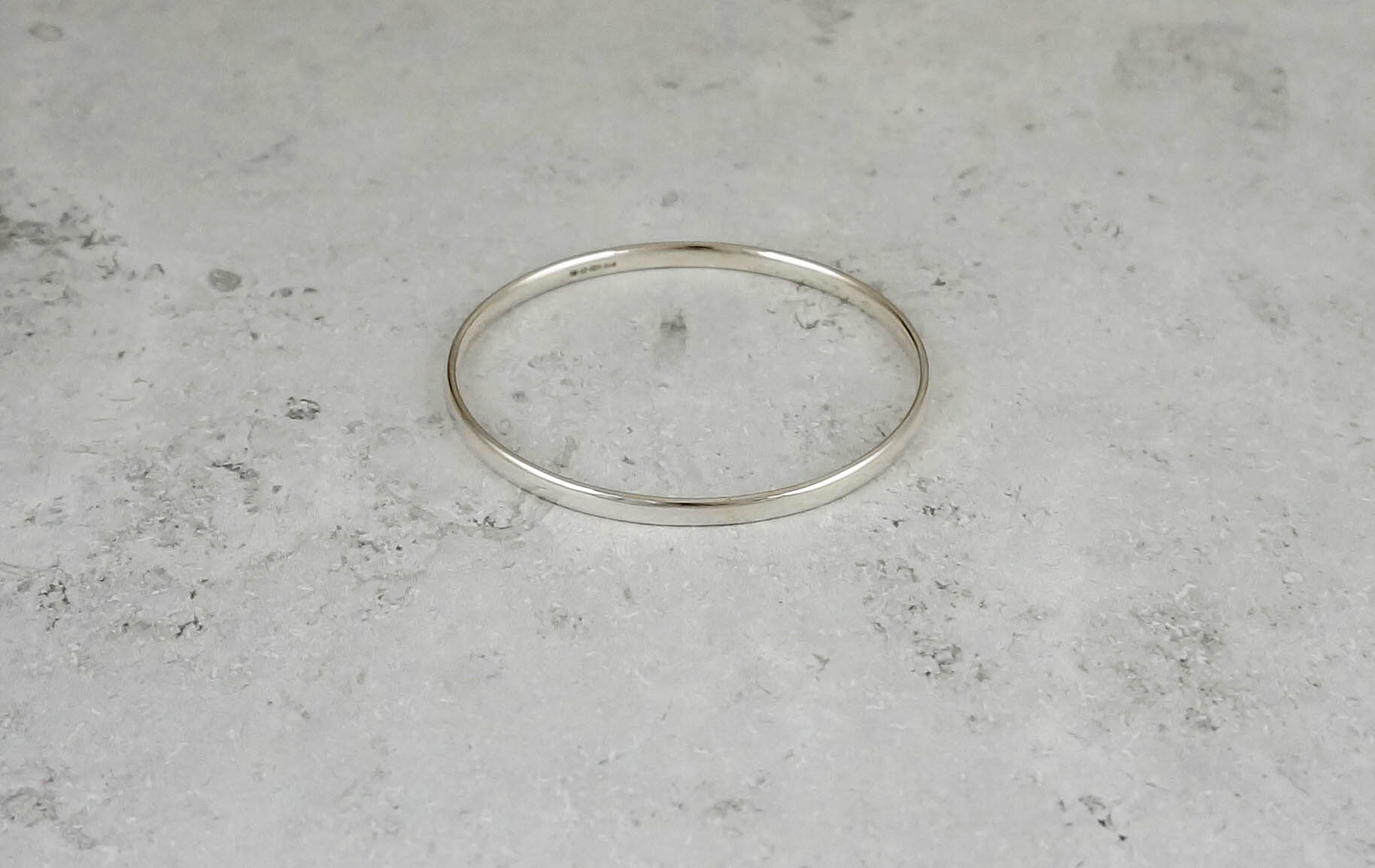 Lightning Bolt Earrings                                                                                                                             Polished Oval bangle
A cute addition to a summer outfit,                                                                                              Perfect for stacking against other
also available as studs                                                                                                                 bracelets or a showstopper all by itself
Peridot Oak Leaves                                                                                                                                               Garnet Necklace
Inspired by the gorgeous Oak tree with                                                                                Fiery Garnet works beautifully with Silver and warm
its fresh green coloured leaves                                                                                                                        summery colours
---
Thank you so much for reading July's edition of the newsletter, I hope you have enjoyed it and learnt more about the workshop.
I am always here at the end of an email or telephone, so don't hesitate to contact me for any jewellery needs.
Take care!